DF140B / DF100C / DF115B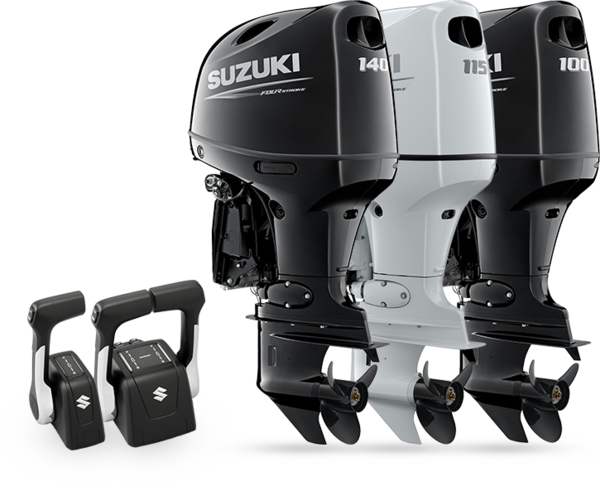 DF140B/115B/DF100C's Reliability & Fuel Efficiency + Cutting Edge Technology.
Easy Maintenance
Operation from the remote control is delivered to outboard via an electric signal and not by the traditional mechanical control cables.
Advantage
Easy access oil filter : Can be replaced simply by removing the top cover
Oil Spill Catcher : A tray is added around the oil filter to catch oil which comes out when exchanging the oil filter
Oil Level Gauge : Able to use Φ15 oil changer hose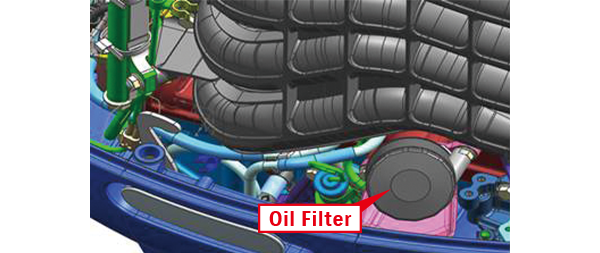 Easy access Oil Filter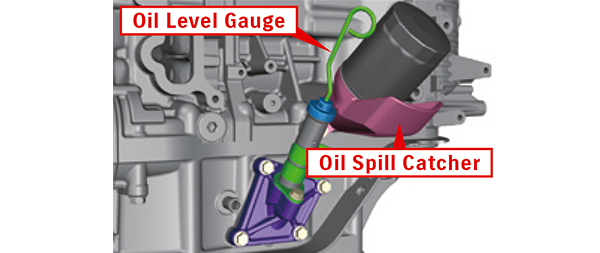 Oil Spill Catcher & Oil Level Gauge
High Durability
Improved Gear Case
By optimizing the gear oil passage, the spinning pinion gear generates negative pressure and it helps gear oil circulation.
Advantage
It lowers gear oil temperature and contributes to the increased durability of pinion gear.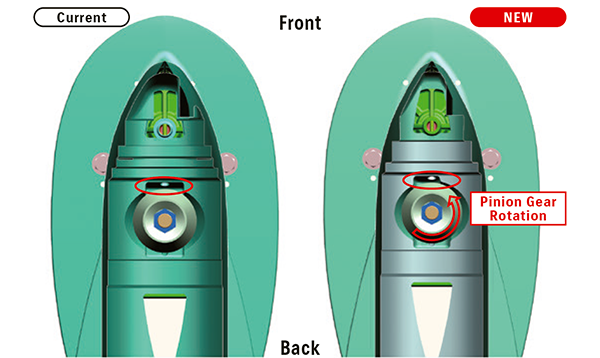 Gear Case(Bottom View)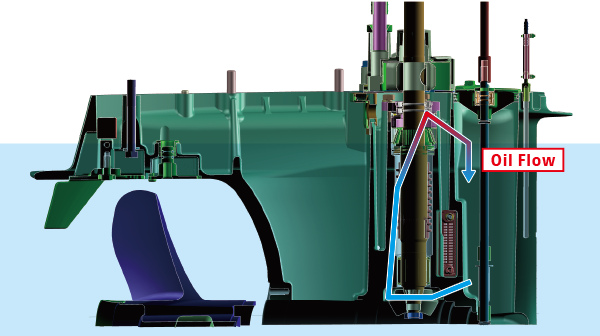 Dynamic & Smooth Design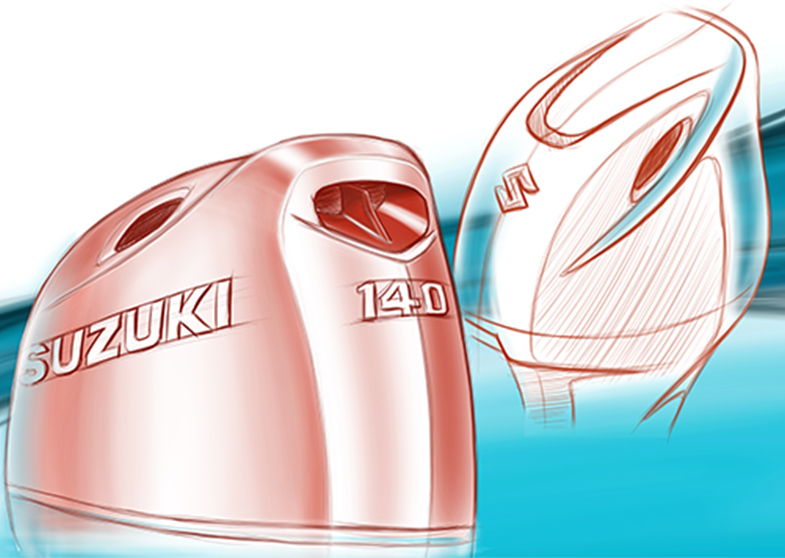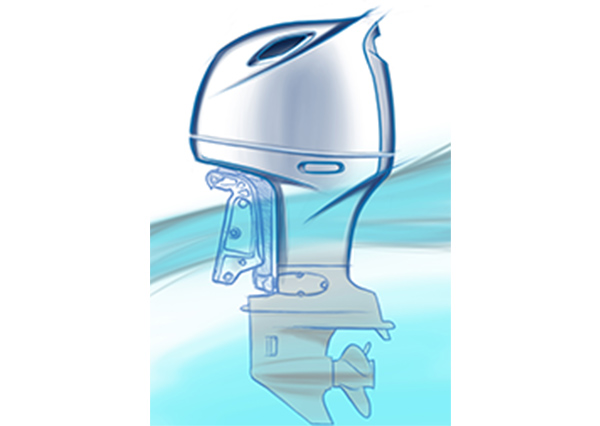 DURABILITY AND RELIABILITY
Newly Designed Air Intake System
Advantage
Delivers higher power output

Increased ability to remove water from air taken into cowl

Decrease in the air intake temperature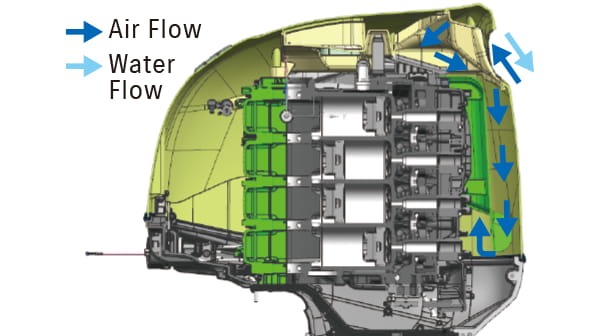 Direct Ignition
Integrates the ignition coils into the spark plug caps
Advantage
Reduces the number of parts and simplifies the wiring system

Removing the high tension cord enables the ignition to generate spark efficiently which leads to the improvement of combustion efficiency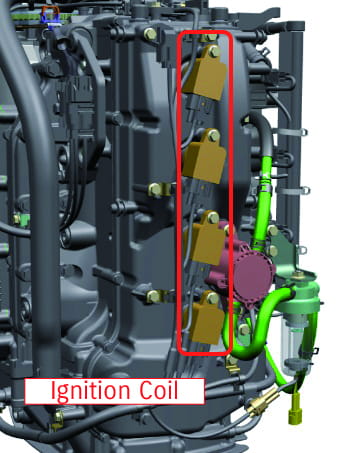 Water Detecting System
It helps to protect the engine from water in the fuel
Using bigger fuel filter than DF140A/115A
Optimized Fuel Filter position
Advantage
Can avoid water in fuel

Increased Durability & Reliability

Easy replacement of fuel filter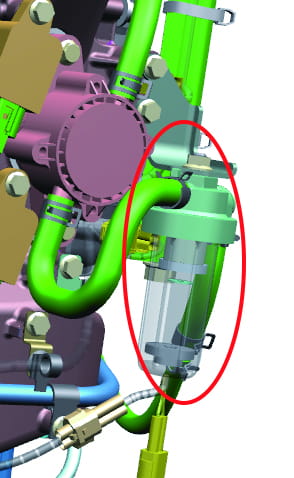 More Features to contribute to Durability
Large capacity Fuel Pump : Capable of rigging to a wide variety of boats

Optimised O2 Sensor mounting position
Using Zinc-containing Rustproof Coating bolt
PERFORMANCE
High Compression Ratio
To achieve the optimized mask, port and piston combination, the shape of parts was simulated over 1,000 combinations and then tested thoroughly with the carefully selected parts.
Advantage
Generates good combustion that makes better fuel efficiency compared with A model.
Achieved 10.6 Compression Ratio which contributes to high torque.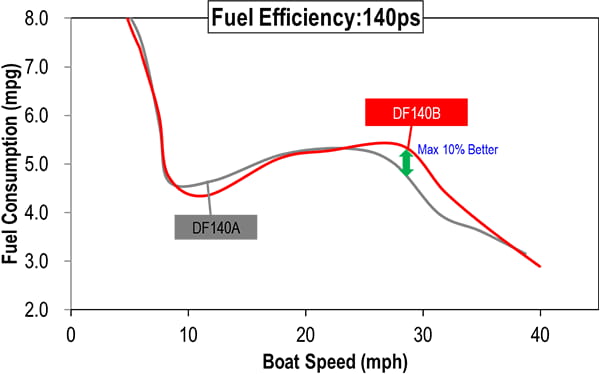 Offset Drive Shaft
The engine powerhead is positioned closer to the front, moving the outboard's center of gravity forward.
Advantage
Less vibration
More compact
Stable steering performance
2-Stage Gear Reduction
This system which incorporates the Offset Driveshaft features a first stage reduction between the crankshaft and drive shaft, and a second stage reduction inside the gear case.
Advantage
High Torque even with big loads.
Powerful enough to rotate larger propeller
EASE AND COMFORT
Quiet Operation
Intake noise is suppressed with a resonator, which makes the noise from the outboard quieter.
Advantage
Less noise, making boating more pleasant.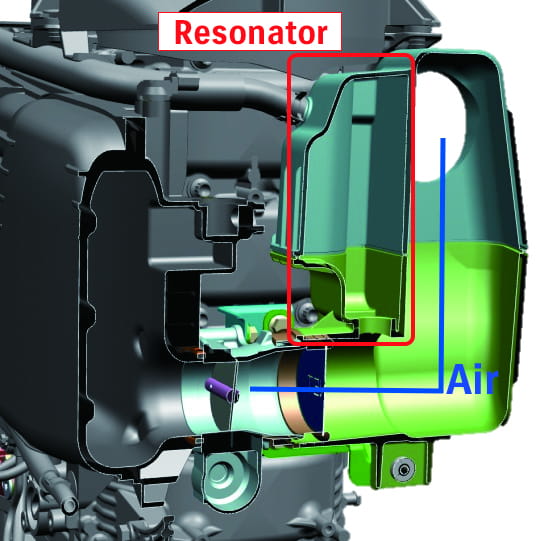 Alternator Output
Newly designed ventilation which cools the coils better.
Advantage
3Amp better alternator output at idle speed range that is roughly equivalent to the necessary output of SMD12/SMD16.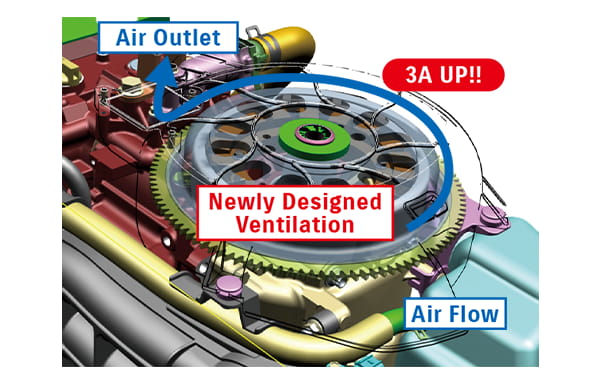 ECOLOGY AND ECONOMY
Lean Burn Control System
The Lean Burn Control System supplies the appropriate amount of fuel and air mixture depending on the navigation conditions.
Advantage
Significant improvement in fuel economy in all speed ranges especially at cruising speed.
Fuel is saved and gasoline costs are cut thanks to improved fuel economy.
| | |
| --- | --- |
| MODEL | DF140B |
| RECOMMENDED TRANSOM HEIGHT mm (in.) | L: 508, X: 635 |
| STARTING SYSTEM | Electric |
| WEIGHT kg *1 | L: 186, X: 190 |
| ENGINE TYPE | DOHC 16-Valve |
| FUEL DELIVERY SYSTEM | Multi-Point Sequential Electronic Fuel Injection |
| NO. OF CYLINDERS | 4 |
| PISTON DISPLACEMENT cm3 (cu.in.) | 2,045 |
| BORE × STROKE mm (in.) | 86 x 88 |
| MAXIMUM OUTPUT kW (PS) | 103 |
| FULL THROTTLE OPERATING RANGE rpm | 5,700-6,300 |
| STEERING | Remote |
| OIL PAN CAPACITY Lit. | 5.5 |
| ALTERNATOR | 20A/700rpm , 40A/6000rpm |
| ENGINE MOUNTING | Shear Mount |
| TRIM METHOD | Power Trim and Tilt |
| GEAR RATIO | 2.59:1 |
| PROPELLER SELECTION (Pitch)*2 All propellers are the 3-blade type | 15-25 |
| | |
| --- | --- |
| MODEL | DF100C |
| RECOMMENDED TRANSOM HEIGHT mm (in.) | L: 508, X: 635 |
| STARTING SYSTEM | Electric |
| WEIGHT kg *1 | L: 188, X: 192 |
| ENGINE TYPE | DOHC 16-Valve |
| FUEL DELIVERY SYSTEM | Multi-Point Sequential Electronic Fuel Injection |
| NO. OF CYLINDERS | 4 |
| PISTON DISPLACEMENT cm3 (cu.in.) | 2,045 |
| BORE × STROKE mm (in.) | 86 x 88 |
| MAXIMUM OUTPUT kW (PS) | 73.6 |
| FULL THROTTLE OPERATING RANGE rpm | 5,000-6,000 |
| STEERING | Remote |
| OIL PAN CAPACITY Lit. | 5.5 |
| ALTERNATOR | 20A/700rpm , 40A/6000rpm |
| ENGINE MOUNTING | Shear Mount |
| TRIM METHOD | Power Trim and Tilt |
| GEAR RATIO | 2.59:1 |
| GEAR SHIFT | F-N-R |
| PROPELLER SELECTION (Pitch)*2 All propellers are the 3-blade type | 15-25 |
| | |
| --- | --- |
| MODEL | DF115B |
| RECOMMENDED TRANSOM HEIGHT mm (in.) | L: 508, X: 635 |
| STARTING SYSTEM | Electric |
| WEIGHT kg *1 | L: 188, X: 192 |
| ENGINE TYPE | DOHC 16-Valve |
| FUEL DELIVERY SYSTEM | Multi-Point Sequential Electronic Fuel Injection |
| NO. OF CYLINDERS | 4 |
| PISTON DISPLACEMENT cm3 (cu.in.) | 2,045 |
| BORE × STROKE mm (in.) | 86 x 88 |
| MAXIMUM OUTPUT kW (PS) | 84.6 |
| FULL THROTTLE OPERATING RANGE rpm | 5,000-6,000 |
| STEERING | Remote |
| OIL PAN CAPACITY Lit. | 5.5 |
| IGNITION SYSTEM | Fully-transistorized |
| ALTERNATOR | 12V 40A |
| ENGINE MOUNTING | Shear Mount |
| TRIM METHOD | Power Trim and Tilt |
| GEAR RATIO | 2.59:1 |
| GEAR SHIFT | F-N-R |
| EXHAUST | Through Prop Hub Exhaust |
| PROPELLER SELECTION (Pitch)*2 All propellers are the 3-blade type | 15-25 |
Dry weight: not including propeller and engine oil
Please inquire at your local dealer for details of the propeller
The appearance, colors, and equipment of outboard motors may differ according to market and grade.
Specifications may change without prior notice.
*Manufacture data