Suzuki's DF140BG and DF115BG Outboards Receive 2021 Boating Industry Top Products Award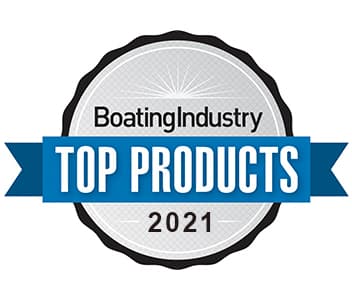 Suzuki Motor Corporation's DF140BG and DF115BG outboard motors received the Top Products award from Boating Industry magazine, a marine business journal in the US.
Top Products are selected from marine products including outboards, boats, and accessories launched from January to December 2020, which have significantly contributed to the marine industry. The DF140BG and DF115BG outboards are the sixth Suzuki outboard motor to be selected for the award, which is the greatest number of times within any outboard manufacturer.
DF140BG and DF115BG are four-stroke outboards launched in October 2020, which have received wide acclaim mainly in North America and Europe. In addition to realizing smooth and precise throttle control by adopting the "Suzuki Precision Control" electronic throttle and shift system for the first time in the world for 4-stroke 140/115-horsepower class outboards, they were awarded for their fuel efficiency, quiet operation, and ease of maintenance.
<Main specification of DF140BG and DF115BG>
Displacement 2,045cm3, inline four-cylinder
Output DF140BG:103.0kW (140 hp) /6,000rpm
DF115BG:84.6kW (115 hp) /5,500rpm